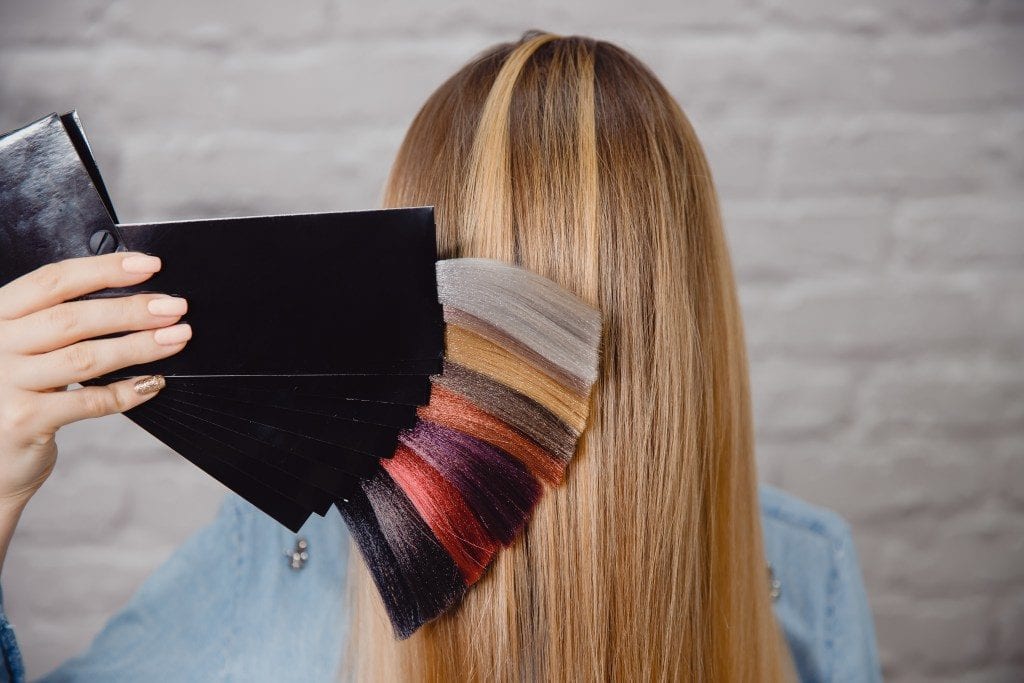 Hair color is an amazing opportunity to increase shine, refine or enhance your natural color, lighten or darken your hair color or allow you to express your personal esthetic and style through fashion shades.
At Evolve we use an exclusive color line that is completely ammonia free and ppd free. It also has keratin in the color along with organic essence such as avocado oil, pomegranate oil, prim rose oil and Shea butter. The results are shiny healthy hair. With 100% grey coverage.
But when you call to book your color at the salon, what does gloss, glaze, toner or single process mean? Hair color terminology is confusing, so let's break it down.
If you want to alter the lightness or darkness of your hair and/or cover grays, you will be asking for a single process hair color. A single process is typically applied to dry hair at the stylist's chair and your colorist will create a custom color specifically for you based on your skin tone, hair texture, density and your personal hair goals. During a single process your colorist will use permanent or semi-permanent hair color depending on your desired result.
If you are interested in lightening your hair color you will typically be considering highlights vs balyage. Both highlights and balyage can be customized to fit your vision and personal sense of style; the main differences are found in application technique.
Highlighting is usually achieved through the use of lightener applied within foil packets. The lightener is often applied closer to the root and is used to create an all over lightening of the hair rather than the popular "ombré" effect.If "ombré" or "lived in" highlights are what you are seeking, balyage may be for you.
Balyage is an application technique where lightener is free-hand painted on to the hair and is completely customizable to each individual client. Balyage is often chosen when the client is seeking "natural" or "sun-kissed" highlights.
At Evolve we take pride in our lightning system that was just voted #1 in the beauty launch pad award 2016! Keeping the hairs integrity while achieving beautiful blondes of any shade from honey to platinum.
COLOR CORRECTION/RESTORATION
A color correction is when a professional salon needs to correct the undesirable results of a previous hair coloring, done either at home or at a different hair salon. It can also be done when a client is looking to remove all color to return to natural color or "grey/silver" color. We recommend that you book a consultation.
A gloss, glaze or toner are all synonymous terms that refer to a quick application of sheer semi-permanent hair color on wet hair. This typically occurs at the shampoo bowl and is used to refine or enhance your lightened hair or your existing hair color.
more beautiful
than ever before?
Schedule an appointment with one of our professional team members today!